In the Issue:
Things to do, tonight, April 5th
Quote of the week
Stop the Insanity:  Everyone wants to put towers on top of existing buildings….
Help These People Out:  Sign their petition against light pollution from a glass tower
Cool -but sad – interactive noise map
Shadows Fall on City Hall….Park
Skycrapers: Boon or Bane talk – link to audiofile at CUNY GRAD Center
Old New York Photos from Buzzfeed
City Elections Coming up – Candidate Nights We Know About
Boulevardiers IN THE BRONX, is this possible? YES!

Brilliant Writing About Saving Venice – and ourselves
Old New York Screetscenes from "The Naked City", 1940's


---
Things to Do Tonight -April 5
 Check out a screening of a documentary about Greenwich Village called 'The Lost Village' at 8:00 pm., April 5th, at the The Producer's Club at 358 West 44th Street between 8th and 9th Avenue.   Buy tickets here. 
The Politics of Electoral Reform:  A panel discussion at CUNY's Graduate Center, 6:30 p.m.  365 Fifth Avenue. Policy Wonks and Academics hash it out.
Candidate Night at the Judson Memorial Church, 239 Thompson Street, 6:15 p.m.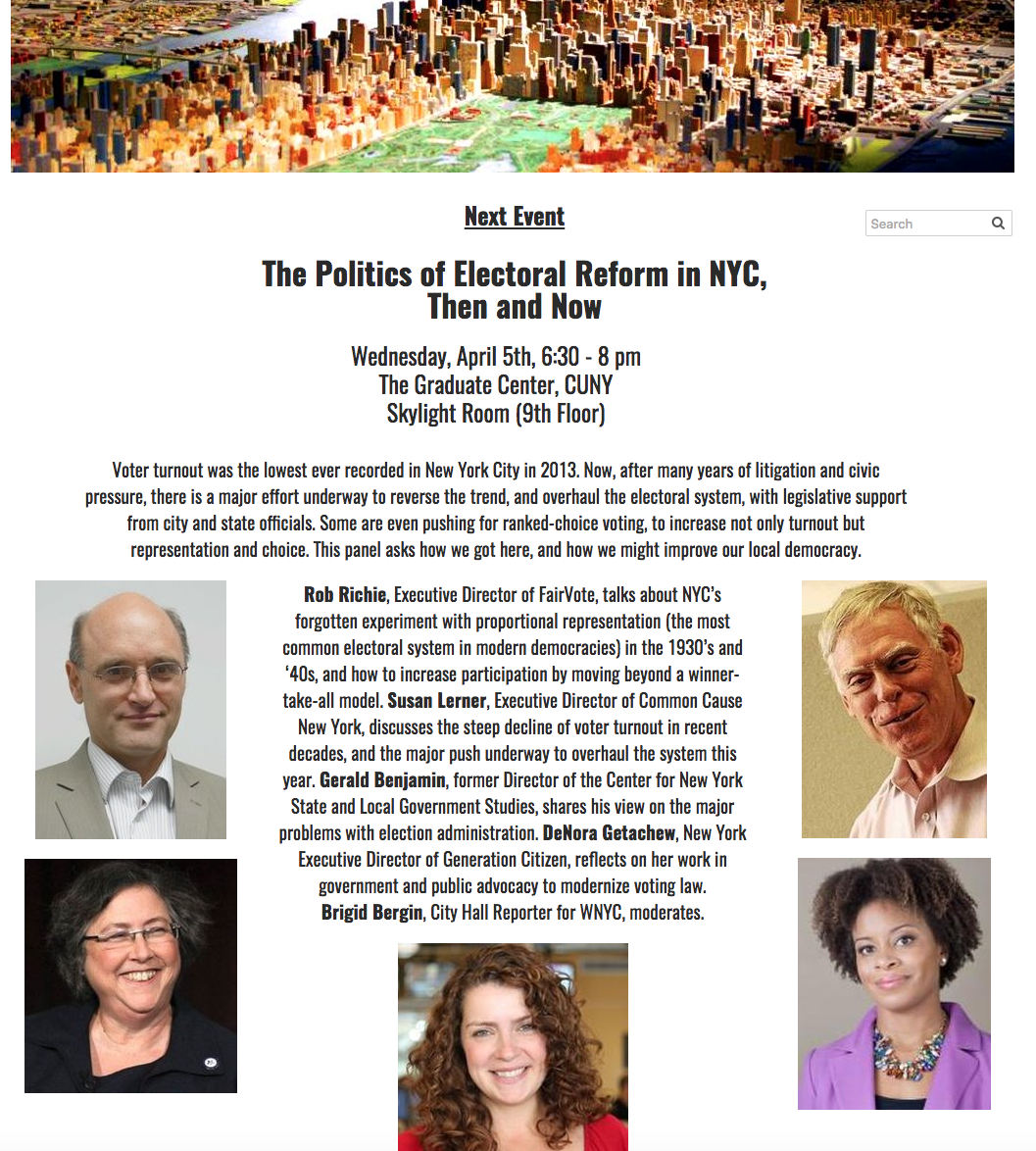 ---
Quote of the Week
"If you listen to "not in my backyard" people, their objection is often to something that shouldn't be in anybody's back yard."
From Jane Jacobs, p. 192, Vital Little Plans:  The Short Works of Jane Jacobs, edited by Samuel Zip and Nathan Strong
Photo shows Jane Jacobs in the 1950's with her family at her home at 555 Hudson Street.  Photo is from the book, "Becoming Jane Jacobs" here.  For those who don't know about Jane, powerbroker Robert Moses deemed her neighborhood a slum and decided to crash a highway through it all the way to East River.  Jane and her "bunch of Moms" stopped him.  She incidentally also wrote the book 'Death and Life of Great American Cities'
---
Stop the Insanity
Lord and Taylor Wants to Build a Tower On Top of Their Landmark Building
Lord & Taylor's 103-year-old building on 5th Avenue was designated a landmark in 2007.  Now there is a proposal for a skyscraper, potentially 60 stories high, to be built on top of the 11-story landmarked building.    Read the article on the New York Post here.
We haven't seen any renderings of this design yet, but we are pretty sure we won't like it.  We hope that LPC denies this proposal…, but given they way they've been operating under De Blasio, they probably will wave it through, along with a generous bow to the Lords of Real Estate Capital.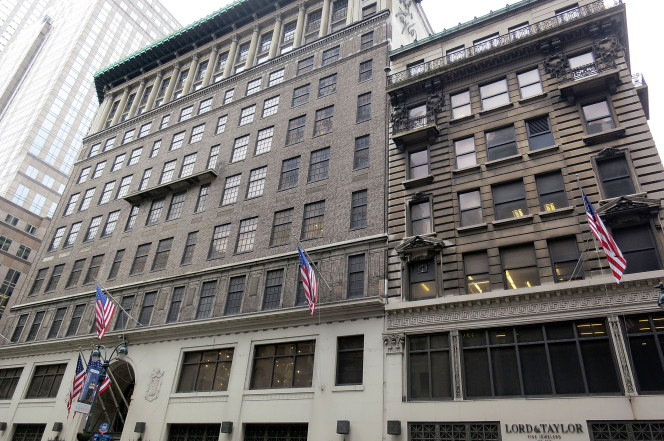 Lord & Taylor Flagship (Source: New York Post)
And in Brooklyn, Tishman Speyers wants to put at '620,000 square foot office tower on top of the old Macy's in downtown Brooklyn. Read about it here.  Macy's in Herald Square wants to do the same thing.  Read about that here. 
This destructive trend – it's been happening a long time – needs to stop. We need legislative action from out far-too-supine City Council.
---
Sign this Petition to Turn off the Lights
There's a new petition against the giant sign put up at the Hotel Public by the Ian Schrager Company.  The 28-floored hotel, located in the Lower East Side at 215 Chrystie St., will open this spring. However, the new, very large and very bright, Public sign is upsetting neighborhood groups.  a Community Board member said:  "When you testified at Community Board 3 about the property, you talked about being a good neighbor and that you were a "downtown" person. Now you have lit up this neighborhood with your gigantic two-sided sign shining uptown and downtown. This is not art. It is advertising. This is not Vegas or Times Square. This is our home."  Support the neighborhood efforts by signing their petition here.
---
Cool Interactive Noise Map
How noisy is your neighborhood? The Bureau of Transportation Statistics published an interactive map that visually explains how noisy or quiet streets are around the United States.  While the map allows for you to search for any address, we zoomed in on New York City in the below map.  There are pockets of low noise (yellow and light orange), however most of the roads in Manhattan are at a medium level of noise, which is the dark orange-red colors.  There are even some roads with a high level of noise, which are seen on the West Side Highway and the FDR, as well as the roads that lead to the tunnels and bridges.  Zoom into your neighborhood here.

---
Skyscrapers:  Boon or Blight?
If you missed the lively discussion between Lynn Ellsworth of the Alliance for a Human-Scale City and Professor Jason Barr of Rutgers Economics department,  you can still listen to the audiofile at http://www.gothamcenter.org/ (the website of the Gotham Center for New York City History).  The Gotham Center puts on excellent programming throughout the year so it is worth getting on their mailing list while you are at their website.
To find the audiofile, you will have to scroll down a bit once you arrive at the website. Lynn's talk begins at minute 35 of that file.
---
Shadows on City Hall
Skip Blumberg, a digital producer, video reporter and artist, and founder of Friends of City Hall Park sent us the below picture of City Hall Park.  Notice that the park in this photo is completely in the shadows, thanks to all the tall buildings in the surrounding area.  Is this fore-'shadowing' what all parks around the city will look like in the future? (pun intended).   Obviously, our elected officials don't care.  Why should they?  So many depend on real estate money to get elected, the shadows are a problem that we peeps have to suffer, not the electeds.
---
Midtown will get EVEN DARKER…
The Department of City Planning submitted a change to midtown's zoning in January "To encourage development, the Midtown East rezoning plan will allow towers to be built that are more than 40% bigger than the existing buildings in the district and also keep more of their bulk as they rise…".  Seventy-nine property owners will be able to demolish their builders
This little miracle of upzoning comes about because of the "new" Waldram formula used in midtown.  This formula is used to calculate the percentage of sky exposure that a building design allows, which needs to be at least 15% if a building is over 15k square feet. Normally, this is done with setbacks.  However, with the formula change buildings will be allowed to be bulkier and taller.  Read more about this on Crain's website here.
This proposal is ridiculous, humans need light and air.  Remember the story of the Equitable building and reasons we have zoning laws in the first place???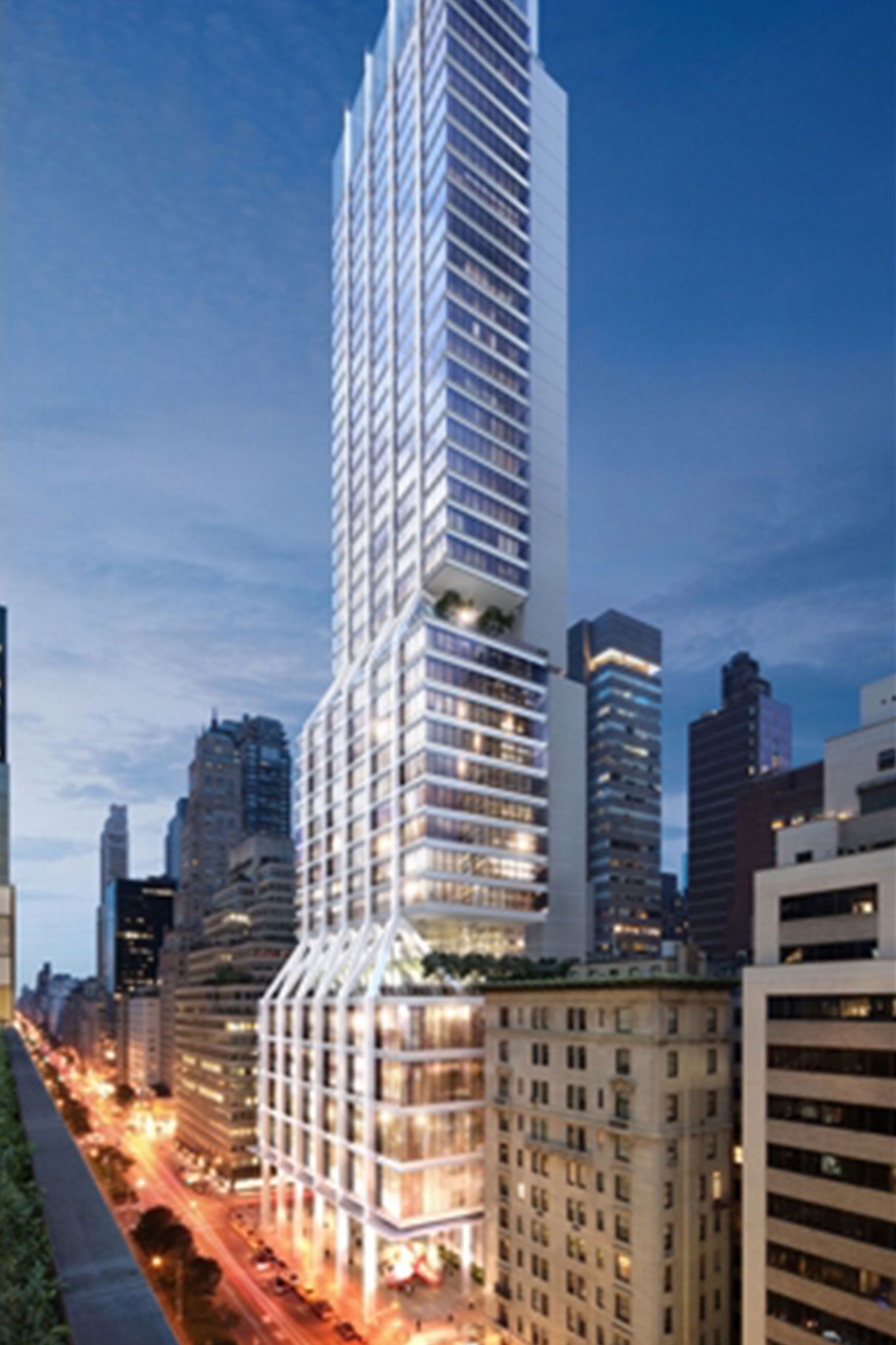 ---
Great Before/After Photos of old NYC from Buzzfeed
Buzzfeed has published a series of images that show historical photos of NYC compared to what those buildings and locations look like today.  While we are happy to see some of the buildings have survived, some gorgeous buildings were torn down for hideous office buildings.  Something apparent in all of the photos is how the scale of the city has changed; the photos all show giant towers in the backgrounds, like the Plaza image below.  See all the before and after pictures here.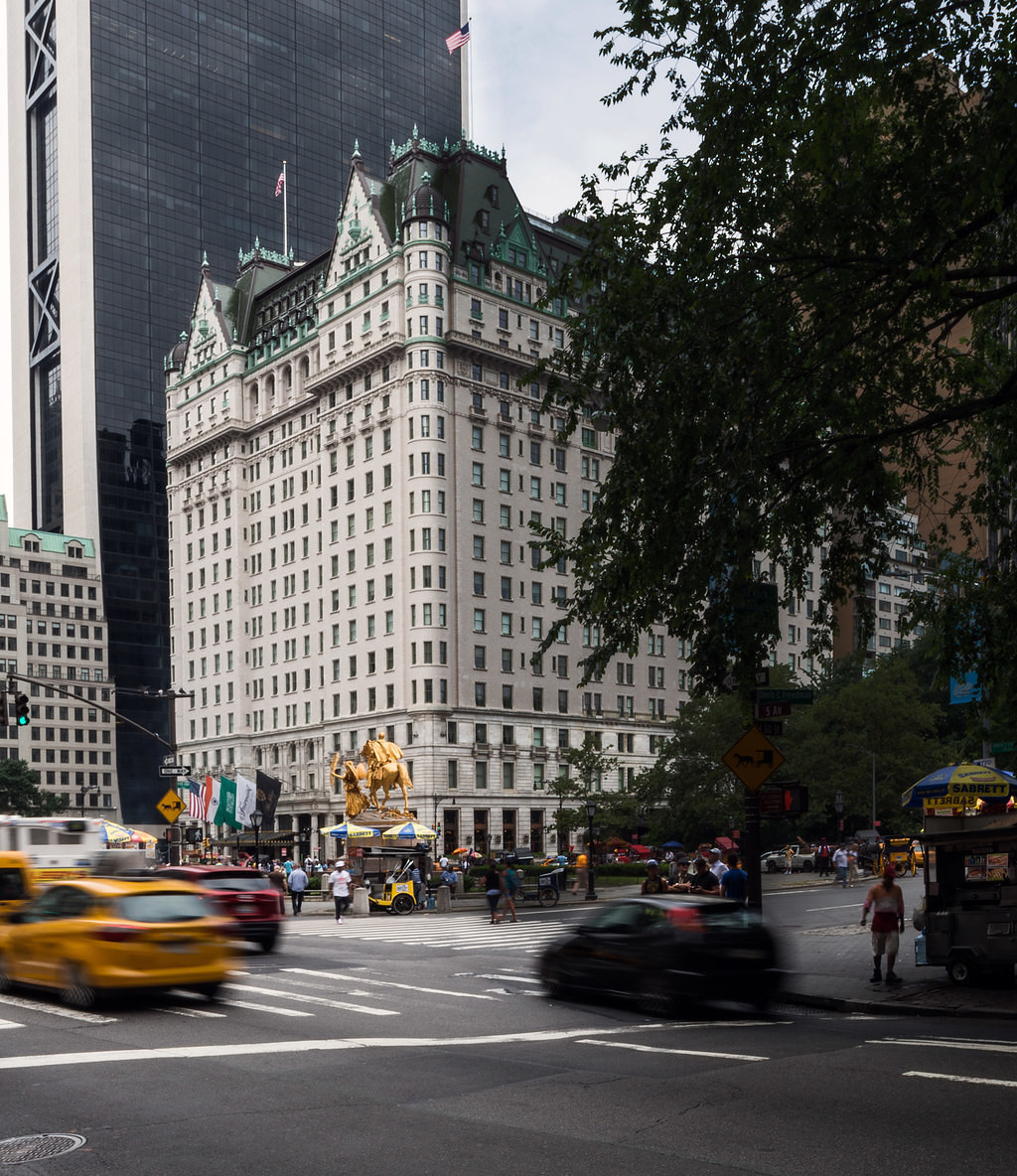 ---
Candidate Nights:  Here are a few…of Many Coming Up
Want to get up-to-date on local politics? A great place to start is to attend public forums in the city. Below is a list of what we know about upcoming candidate forums for the various races around town.  We suggest you attend a few of them (or all of them!).
APRIL 5 – CANDIDATES FROM ALL OVER MANHATTAN – VILLAGE LOCATION
Didn't make the DID meeting to hear downtown City Council candidates? There's another chance.  Our friends at Village Independent Democrats & the Village Reform Democratic Club will be hearing candidates this Wednesday.
DATE      Wednesday – April 5, 2017
TIME       6:15 to 10 pm
PLACE     Judson Memorial Church, Assembly Room
239 Thompson St.
APRIL 12 –  UPPER WEST SIDE (Upper West Side Council Race)
Goodman says "This will be my first opportunity to stand alongside the incumbent and challenge her role in targeting Roosevelt Park, re-segregating our schools and failing our neighborhood businesses."
DATE     Wednesday – April 12, 2017
TIME      8 PM
PLACE    Youth Hostel, 103rd Street and Amsterdam Avenue
You can also make a donation here.

MAY 2 – CHELSEA/GREENWICH VILLAGE (Citywide offices)
DATE     Tuesday – May 2, 2017
TIME       6:30 – 10 PM
PLACE    LGBT Community Center
208 West 13th St.
Candidates for the following offices have been invited:
Mayor
Comptroller
Public Advocate
Manhattan Borough President
District Attorney
DID is a co-sponsor with Village Independent Democrats, Village Reform Democratic Club, Jim Owles Liberal Democratic Club
MAY 17 -TRIBECA/LOWER MANHATTAN (District 1 City Council race only)
DATE     Wednesday – May 17, 2017 
TIME       6:30 PM
PLACE    PS 234
292 Greenwich St.
This event will be hosted by the Tribeca Trust.
---
Boulevardiers in the Bronx
The Bronx may get a boulevard!  The Sheridan Expressway is a mile long highway with 6 elevated lanes, built by Robert Moses.  There are now plans to convert the expressway into a  ground-level boulevard with trees, grassy medians, and crosswalks to allow the community of Crotona Park East to access the Bronx River.  Governor Cuomo has put $700 million of this year's budget for the first phase of a project, which is supported by the community group, Southern Bronx River Watershed Alliance.  We agree that this will be a great change and the rendering we have seen look good.  However, the director of policy at the Pratt Center for Community Development, Elena Conte, warned that this work is only one step in the right direction, "If Governor Cuomo wants credit for undoing the legacy of Robert Moses in the South Bronx, he will do that not just by making physical changes, but also by listening to a community that Moses pointedly ignored."   John Norquist, the former Mayor of Milwaukee famous for tearing down an expressway there said in a phone interview, "even if they mess it up, it will be better than what they have now."
Read the op-ed in the times about it here.
Current view of the Sheridan Expressway (Source: New York Times)
Rendering of the new project (Source: governor.ny.gov)
—————————————————————————————
Plans for La Central in the Bronx (Source: New York Times).
---
Brilliant Discussion on Saving Venice
Mary Campbell Gallagher, President of the International Coalition for the Preservation of Paris, ICPP, has written a wonderful review of Salvatore Settis's book, If Venice Dies.  In her review, Gallagher highlights the main issues Settis discusses in his book, which include negative impacts on historic cities due to flooding, mass tourism, greed, corruption, and lack of community inclusion, "Settis has now published this book aiming to gain support for Venice and other beleaguered historic cities, not as theme parks but as living political entities."
The New Criterion has kindly made Gallagher's review accessible without the paywall, through April 14.  Read her astonishingly well-written full review here.

Cruise ships in Venice (Source: NPR)
---
Old New York, from Naked City
The 1948 film noir movie, Naked City, is about a detective's investigation of a murder in New York City in the 1930s. It is a bit slow in storytelling, but the cinemaphotography is spectacular, as is the real city which serves a a backdrop for the filiming.  These screenshots from the movie show how lively the streets of the city were back then.  They were used as public spaces, not places just to get from A to Z.
---