`What's In This Policy Issue?
"Why is it what communities decide, developers can override?"
– Debbie Stoller of 'Gowanus Is Dirty"
Events and Actions You Can Takee
Fun Stuff
Despicable Quote of the Week
Articles of Interest for the Human-scale NYC Policy Platform
Revolving Door Watch
Charter Review Commission Serves Us Up Some Milk-Toast
Battlegrounds – Week of October 8, 2019
Odds and Ends
Correction
Donate to Humanscale NYC
---
Events and Actions You Can Take
---
1. Save the Date (Nov. 22) for the Humanscale City Party
Humanscale NYC is planning a party (not a fundraiser) for November 22nd. Time and place and other details to be announced.
---
3. Tell Your Electeds To Act Against Opportunity Zones, Especially if You Love Hells Kitchen and Lower East Side
In a portrait of troubling, perhaps illegal behavior, The Real Deal reports that the big real estate firm of Stellar Management lobbied the state Economic Development Corporation (where City Planning Chief Marisa Lago cut her professional teeth) in 2018 to include a good chunk of Hell's Kitchen and the East Village as "opportunity zones." If you invest in an opportunity zone and hold your investment for 10 years, you pay ZERO capital gains tax. Stellar knew a giveaway when they saw one and told EDC "Stellar Management stands ready and willing to swiftly deploy at least $100 million of equity capital into those underserved communities." Stellar was founded by Larry Gluck and Steve Witkoff and faces "at least two lawsuits from tenants in over a dozen of its buildings" according to The Real Deal. So if anyone thought Hell's Kitchen and the Lower East Side had suffered enough gentrification on steroids, wait until Stellar finishes with those neighborhoods! Call your state legislators – hey, call everyone you've elected at any level – and tell them to find a fix that defangs these deadly opportunity zones that now hang over NYC like the sword of Damocles. The last thing NYC needs is more real estate capital.
So yes, we should be raising the hue and cry. And while at it And while you at it, ask Letitia James, the State Attorney General, to launch an investigation in how these opportunity zones were determined and the legality of the real estate lobbying that took place.
---
4. Another Urban Blow Comes for Harlem: Call Your Electeds and Voice Your Discontent
The Gothamist covered the story here, of this shocking "in-fill" project shown above, where the comments section got swamped by the trolls known as "market urbanists". All notions of human-scale urbanism are just thrown out the window here. Honestly, the vision of urban development that this photo represents must be stopped! The current round of elected officials are all, each and every one of them, complicit one way or another, so we really need new blood to turn things around. Harlem has suffered so many blows: first red-lining, then urban renewal, then innumerable awful, self-serving spot-rezonings, tragic demolitions in a kind of death-by-a-thousand-cuts over a 50 year period, neglect, renter-abuse, and warehousing by too many slumlords, then the misguided rezoning of 125th street, Columbia University's eminent domain proceedings that bulldozed away a huge chunk of West Harlem, the odious neglect of Harlem's beautiful Churches that needed financial help and to save themselves ended up selling off their air rights which made more of a mess, the shamefully teeny-weeny, begrudged historic districts that the LPC finally granted Harlem after 40 years of neglect, and the East Harlem rezoning that aims to turn East Harlem into another Yorkville. Likely we've missed a few blows. When will it stop? Is it pointless to say that this treatment of Harlem is racist?
---
Fun Stuff
Economists Discover that the Rich Used to be Taxed
"The Rich Really Do Pay Lower Taxes Than You" in the New York Times featured a brilliantly done interactive graphic by Stuart Thompson.
---
---
CARTO's maps about "Opportunity Zones in the Wake of Amazon HQ2" like this one here.
---
---
How to Dismantle a Skyscraper
Many have asked for a new link to the 30-second time-lapse video we circulated a few years back. It showed how an ugly skyscraper in Japan was lowered and demolished from within.
There is also a better video attached to an old New York Times article here.
---
Hudson Yards Sex Toys
(Dezeen) Sex Toys mocking the ugly Hudson Yards buildings by Wolfgang and Hite.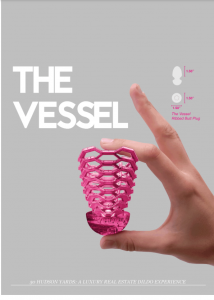 Despicable Quote of the Week
"You'll get used to it." -Bill de Blasio
Context: Queens residents asked the Mayor why his contested plan to build four new $11 Billion tower-style jails totally ignored the Lippman Commission's recommendation to create scattered, very small jails around the city. "The Lippman Commission is not my bible" he quipped before adding, "You'll get used to it" . It kind of sums up the Mayor's attitude (and his real estate team of Vicki Been, Alicia Glen, James Patchett, and Marisa Lago) toward the public when it comes to anything to do with housing, zoning and any objections to their policy of incessant towerification of the entire city.
Most Despicable Real Estate Marketing Campaign of the Week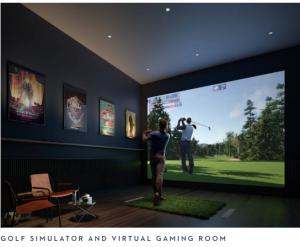 Tishman Speyer is putting up an ugly 57-story, 660-foot high luxury tower in downtown Brooklyn. They market it as "11 Hoyt." Tishman whispers the following in materials to prospective buyers: "11 Hoyt sits steps from tree-lined streets, boutiques, and restaurants of brownstone Brooklyn's most storied neighborhoods, including Boerum Hill, Cobble Hill, Brooklyn Heights, and Fort Greene." That kind of marketing is pornographically insensitive to the fact that a good share of 11 Hoyt's value comes from its proximity to said Brownstone Brooklyn which does not get any benefit in return, except a general darkening of the streets and the blocking of views to landmark buildings. Be very clear: proximity to beautiful neighborhoods or public parks (especially views onto public resources like parks or rivers) is one sure way Big Real Estate extracts value out of the public realm. We'd call it a "takings" from the public realm.
Like many of these tower developers, Tishman is marketing a profoundly anti-urban vision: a life inside a gated tower whose residents will never need to experience New York City. Hey, they even get a golf simulator and virtual gaming room (see photo above). So no surprise when City Realty reports that Tishman is building the tower with a Chinese company (HNA Group) who owns a mid-rise office building across the street. Is the idea is that Chinese investors will stroll across the street to their investment offices and then stroll back home to their tower pied-a-terre?
Residents certainly will have no need of the larger city except as a place to park their cash in the equity of their gated home. The towers "amenities" are indeed astonishing. They will have an internal dry cleaning service, bike and stroller storage, and a pet spa. But the eyebrow-raising "amenity" is a 27,000 square foot private park (almost a full city block!) that includes a dog run, a forest-walk, a quiet lawn, a 'butterfly-themed playground', flower gardens, a hot tub, an active lawn, and an outdoor lounge with barbeques. It will also have a 75-foot indoor pool with doors that open to a sun deck as well as a "fitness" deck. Almost forgot to mention there will also be a 13,000 square foot "Fitness Club" that will have a squash court, a yoga studio, saunas, a games room, an indoor playroom, a salon lounge (whatever that is), a "maker studio" a "co-working lounge with private AV-connected meeting rooms" and a catering room and pantry. On the 32nd floor there will be a "Sky Club" that kinda looks like a ritzy airport lounge with a bar and a billiards table, a space that will share the same high with a screening room, a cocktail lounge, a music room, study nooks, a library, and a music rehearsal studio."
Well, gee, it's all not enough for us! Until they put in a tennis court, private equestrian center, solar and geothermal utilities so as to go off the Con Ed grid, a full moat to deal with waste, a private water source independent of the city's, a rooftop farm, and a private army to help residents survive when the apocalypse arrives, we are not bothering to move. Seriously, why live in NYC at all if you are going to live in a gated tower?
Buyers also beware: the prospectus offers fairly low common charges, which we find very odd indeed. We strongly suspect such low condo fees must only cover the bare minimum of building maintenance, and that full access to all those "amenities" will eventually come at a very hefty additional price-tag
---
Articles of Interest for the Human-Scale NYC Policy Platform
in homage to Mike McGee's 'articles of interest' for tenant activists
The De Blasio Administration is trying to drum up support for its plan to close Rikers Island from nonprofits that receive city money. (Politico)
* Anne-Marie Hendrickson, a New York City Housing Preservation and Development Department deputy commissioner, will have to pay $6,000 in fines after providing inside information to the owner of a title insurance company and asking him for Yankees and Nets tickets, the Daily News reports.
Check out Elizabeth's Capelle's wonderful literature review in Dissent on financialization "A Housing Economy for the Many" and then in Jacobin look for "Capitalism Can't Give us Affordable Housing", "What a Bernie Sanders Agenda on Affordable Housing Should Look Like" and while you are on that topic, check out Elizabeth Warren's version "My Housing Plan for America"
Learn more about Community Land Trusts with Oksana Miranova's article, How Community Land Trusts Can Help Address the Affordable Housing Crisis or this summary from grounded solutions network. Also check out the variety of presentations put up by the NYC community land initiative here. A land trust needs to become the bedrock of a new affordable housing policy and the asset base of the trust built up through aggressive use of eminent domain against slumlords, AirBnB abusers, speculators, and real estate investors who warehouse.
One of the issues in NYC with expanding community land trusts is the shortage of publicly owned land that can be converted to this type of housing. (There is some public land, just not enough of it: see for example 596 Acres map of public vacant land in NYC here.) The situation calls for aggressive use of eminent domain essential to bring the model to scale. But that's tricky because NYC has a terrible history of abusing eminent domain to favor developers, build towers, and displacing poor people. Check out, for example, this 2018 article, "New York City Unleashes Eminent Domain Abuse on Immigrant Dry Cleaners in East Harlem" or this video from Reason TV about abuse of eminent domain during the Atlantic Yards debacle. Another good overview of eminent domain abuse can be read in the article by Penelope Bareau "Understanding the Power of Eminent Domain." Our conclusion: obviously, under a city government dominated by Big Real Estate eminent domain will be seriously abused, but under different kind of city government, it could be used properly to expand the asset base for community land trusts and public parks.
Corruption at NYCHA? No Surprise there. "NYCHA's $250 Million No-Bid And Sometimes No Work Repair Jobs" (The City, by Greg Smith)
Fears that real estate capital is leaving NYC are hilariously overblown. The Real Deal reports around $2 billion in loans closing last month for Big Real Estate transactions.
Under the 'trickle-down" doesn't work heading: see The Real Deal's reporting on the strange phenomenon of the current (slight) decline in co-op and condo prices (due to a temporary 'glut') while at the same time rents are still rising, with Battery Park City landlords, in particular, getting a whopping 14% year over year increase in average rents! So much for Edward Glaeser and Vicki Been's fantasy of over-development and hyper-density causing a "trickle-down" effect on housing prices….
City Limits put out a decent story discussing possible impacts on the construction of the Climate Mobilization Act here.
Under the category of oligopolists getting even more oligopolistic, see Eddie Small's article in The Real Deal, "Harry Macklowe just go $192M Closer to building His Midtown Skyscraper" How will Harry's skyscraper affect excessive industry concentration in the office rental market, where just three Big Real Estate Firms (Vornado, Brookfield, and SL Greene) control 75% of Manhattan's office supply?
"Staten Island Sees a Surge of Foreclosures" (Crain's) and the industry lobby group REBNY whines as they speculate about tax losses supposedly "caused" by new rent regulations (Crains). All that whining appears to be working with the pols as "Mayor's Office Open to Higher Regulated Rent Increases" (Crains) and Real Deal says that "landlords are finally [sic] getting some love from the de Blasio administration."
And see the ugly buildings that are part of the Economic Development's Plans to ham-fistedly "transform" the Broadway junction in Brooklyn here. (6sqfeet)
During the 2008 financial crisis, some banks ended up paying billions into a trust fund as punishment for their various dastardly deeds that caused the crisis. Humanscale always that that pile of cash might be used for some real affordable housing on the land trust model. Well, we don't know where the money went (if you do, let us know). But, it turns out the bailout part of that era is not over! See Propublica's updated "Bailout Tracker" and find out who got all the dough. Way back in 2016, the WSJ reported that the Big Banks Paid $110 Billion in Mortgage-related Fines. Where Did the Money Go? Obviously, none of it really went for 100% permanently affordable housing in New York City.
---
Revolving Door Watch
The tentacles of New York's Real Estate Lobby are starting to resemble those of the Vampire Squid that once memorably described Goldman Sachs. To symbolize that, enjoy the photo below of a stamp illustrating a giant squid immobilizing a whale (Leviathan), with all the political symbolism that entails for any of you politicos who have read Hobbes.
This one is a DOOZY: In May of 2018, we forgot to report that Emily Simons who was the 'staff attorney for the Department of City Planning for 13 years' went from Simons and Wright LLC to join Davidoff, Hutcher and Citron as "land use counsel." Davidoff, Hutcher and Citron's senior partner Howard Weiss brags in City and State that their firm helps developers "maximize every square foot as of right, through development rights transfers, zoning map and text amendments, special permits, and variances." No wonder nobody trusts the Department of City Planning….
In April of 2018, we learned that Andrea Hagelgans (de Blaiso's senior advisor for strategic planning) left City Hall to become "Executive Vice President" for global public relations firm of "Edelman." Hagelgans brought home the bacon for her new bosses, getting them an $80,000 contract from NYC's Economic Development Corporation (EDC) to do "reputational rescue" for EDC, which was feeling worried about its reputation after Amazon withdrew from that the headquarters deal. See the Sunnyside Post here.
In June 2018, Speaker Corey Johnson appointed Jason Goldman, a VP at Kasirer to be the Council's powerful chief of staff. Is it any wonder trust is low.
In July, following John Banks "retirement" from the Real Estate Board of New York (REBNY), James Whelan, former Chief of Staff to Dan Doctoroff became President of REBNY.
In March of 2018, Omar Toro-Vaca, former associate principal at Shop Architects became an associate vice president of real estate at Kasirer! Shop Architects has its paws in every single mega development project in the city. Lest anyone forget, Kasirer's list of big real estate clients is literally too long to screenshot, but includes such familiar REBNY leadership such as Tishman Realty Partners, Two Trees, Silverstein, TF Cornerstone, Brodsky, Vornado, and HFZ Capital Group.
In January of 2018, Senator Schumer's Director of Policy, Nicholas Martin, joined Big Real Estate firm of Rudin Management Company as "Vice President for External and Government Affairs."
Previously mentioned Jennifer Shafran (who was at Kasirer and was an advisor to Austin Shafran's run for City Council) is now communications director for Brooklyn Borough President Eric Adams.
In July of 2018, we noted that Yasmine Cornelius left her job at big real estate firm of L&M Development Partners (and one of de Blasio's favored 'affordable' housing developers) to join criminal justice reform group Osborne Associates (predictably, a group that favors de Blasio's new jails). According to their financial statements, Osborne got $11 million dollars in from New York City for the year ended 2017. See page two of that statement here. Ms. Cornelius had been District Manager of Community Board 10 and worked for the Manhattan Borough President's office for 6 years and was is a state committeewoman for the Manhattan Democratic Party. In 2005 she ran for City Council seat and has also prior work history at the real estate friendly LISC (Local Initiatives Support Corporation).
In April of 2018 we also learned that Roxanne Earley, former land use director for Councilwoman Margaret Chin, is now Director of the Business Improvement District Program at the NYC Department of Small Business Services. We reported in our previous issue that Chin's other land-use staffer prior to Ms. Earley was Matt Viggiano, now works for big real estate lobbying firm Kasirer.
Charter Review Commission Serves Us Up Some Milk-Toast
The Charter Review Commission has 5 Ballot proposals ready. Discouragingly, it is mostly milk-toast on the menu, with an open question if any of the reforms are actually better than nothing. No reforms of real substance for campaign finance are up, at least compared to what people requested (like a maximum contribution of $250. There is no talk of elected community boards, no conflict of interest provisions requirements for community boards, no requirement to clean out our regulatory agencies of industry conflicts of interest. And, none of our suggestions about how to reform ULURP were put on the table in a form we'd recognize. On the bright side, ranked-choice voting will be up for public consideration, which is good, and that is Ballot Question #1. Weak changes to the Police Civilian Complaint Review Board are on for Ballot Question 2. The minor tinkering is likely to frustrate the many advocates who urged the creation of an elected review board.
Overall we are disappointed in the Commission. Of course, what did we expect anyway given who was on it? Real estate industry partisan Carl Weisbrod served there at the pleasure of Bill de Blasio and most certainly Weisbrod would have shot down any ideas of substance that might have cramped Big Real Estate's style when it came to land use and real estate.
Ballot Question #3 that proposes some very small tweaks in Ethics and Governance. A quick read suggests that they are just minor improvements, not the actual fix we called for about forbidding real estate industry insiders from serving as Commissioners on land use regulatory agencies and putting a halt to "Fox Guarding The Henhouse" situations in all the city's real estate regulatory agencies.
Ballot Question #4 is about the City Budget, the creation of a rainy day fund (for us, that is a yawn), and providing guarantees to Borough Presidents and the Public Advocate so that they will get their full budget allocation (while we think our Charter gives to much power to the Mayor, we don't see how empowering the offices of Borough President or Public Advocate – as currently conceived – would be an improvement. This ballot question has a few other provisions that attempt to allow the City Council (legitimately) to impose some small checks on the Mayor's budget powers.
The Ballot Question #5 on Land Use is pathetic. It proposes to give Community Boards a wee bit more time to review ULURP actions and requires City Planning staff to give a pre-ULURP "heads-up" document to Community boards 30 days prior to actual "certification" (as opposed to a full year, which is what we asked for, and the ULURP related speculation tax we suggested was ignored). Even if Ballot Question 5 gets passed, don't expect it to actually change anything. If you believe Community Boards as currently constituted are effective ways to change the game of over-development, we've got a few bridges to sell you. Many noble people work hard on those Boards, with very little result, and many self-serving conflict-of-interest ridden people also serve on those boards, with no check on their behavior.
Here is a link to see the Charter Commissions proposals for yourself. We will report more in-depth in our next issue.
---
Battle Grounds – Week of October 8, 2019
A round-up of the news from around the city about land-use fights
East River Resiliency Timeline is Changed, but Where the Hell is the Deltares Report?"
Hats off to Bowery Boogie for being literally the only media outlet reporting on the city's about-face last week regarding their new East Side Coastal Resiliency (ESCR) project. The story featured a call for an independent study by Manhattan Borough President Gale Brewer and CM Carlina Rivera AND the announcement to develop YET ANOTHER coastal resiliency project!!! This one will extend the seaport waterfront up to a mile into the river. A final vote at City Council is expected within the next couple of weeks. (here)
NYC Dept of Parks through Green Thumb is pushing community gardens to sign an onerous license in order to continue operating. The license would give the Parks dept all rights and the community none (shocker). Last month, New York City Coalition of Community Gardens (NYCCCG) organized a rally at City Hall ending with "shame on you" chants as Mayor Bill de Blasio walked into City Hall. (here)
A rally through the streets of Chinatown brought out hundreds opposing the Mayor's four new borough-based jails. Residents of Chinatown called on Councilwoman Margaret Chin to vote against the borough-based jail plan as all four locations were bundled into one ULURP application and is set to be voted on by City Council on Oct. 17. "When you have an undemocratic process where the voices of the people are not heard, you have no democracy," Arlene Parks from the Bronx said. (here)
One of the key associations in Chinatown opposing the tower-jails has worked with architects to come up with a cheaper and much less disruptive plan for Rikers Island. The architects' 45-page plan — delivered to council members last week— calls for razing Rikers' existing facilities and building a new state-of-the-art complex for inmates that would include hospital and mental-health facilities, gyms and athletic fields, work-training centers and a small area for farming. It would cost half of what De Blasio is proposing! (here)
Brooklyn's Pacific Park, which was slow in coming after it was launched 14 years ago as Atlantic Yards, has finally hit the fast track. Of 15 planned buildings, only five have opened so far. But a sixth is going up now, and the completed deck which will begin construction in 2020, will allow work to start on three more. (here)
Congresswoman Nydia Velázquez plans to introduce a "Hail Mary" bill that she says will pump $32 billion in NYCHA (and $70 billion into public housing nationwide), that will provide the capital funding needed to bring NYCHA complexes across the city into a state of good repair. The bill almost looks back to The United States Housing Act of 1937 in which charged HUD with providing quality housing that would be managed at the local level. (here)
In the category of 'stuff our city does not need' it was reported in May that NYC dominates the list of high-growth Opportunity Zones. "The single leading metropolitan area is New York City, which contains nearly four times as many high-growth tracts as the next highest area, the San Francisco Bay Area," the report states. Much of Gowanus and Long Island City appear in Top 50. (here)
Last week, Queens' CB 7's Committee on Landmarks and Land Use held a public meeting for residents to share concerns about the pending Industry City/Sunset Park rezoning. The proposed actions would rezone 30 acres and create the special district for three new buildings. "I think that's probably why people reacted so strongly when he (CM Carlos Menchaca) unveiled the plan, and for the general public, we were under the impression these six months would be used to elicit feedback about the rezoning proposal and as stakeholders, our feedback would be important. And we saw on [Sept.16th] that it really didn't matter," said Jei Fong, member of community advocacy group Protect Sunset Park. (here)
At a sparsely attended community meeting last week, the Mayor's Office of Recovery and Resiliency announced flood barriers will flip up and roll out in the Two Bridges neighborhood by 2024 after "three years of feasibility and coastal studies". For the record, the three proposed luxury towers currently stalled in the courts for violating zoning code were also announced about three years ago. (here)
Last month, CM Ben Kallos City introduced a bill that would mandate the Department of Finance notify and provide the local community board, councilmember, borough president, and City Council Speaker with the relevant documentation within five days of cobbling together air rights or zoning lots to build enormous towers. "My hope is that folks may say, 'Not today. I'm not going to sell out and I'm not going to sell you my air rights,'" Kallos told Curbed. (here)
Coney Island has a storefront vacancy rate of nearly 15%, so naturally, the city wants to create a BID. City data shows that some factors include trouble drawing in shoppers, as well as some business owners not wanting to move into the neighborhood because of negative perceptions. Please. The vacancy rate on 14th Street in Manhattan is almost 20% and has no trouble drawing in traffic/shoppers. Suspiciously absent from the city's assessment on Coney Island's high rent blight is the glaringly obvious reason of high rents and no rights to a lease renewal. #SBJSA (here)
---
Odds and Ends
What we've been reading a lot these days about noise and land-grabs, both locally and nationally. The Atlantic has had a couple of excellent feature articles on these topics. Pissed off about the incessant noise outside your window? Check out "Why Everything is Getting Louder" for cold comfort. Horrified at the way big real estate takes so much of our city? Hey, it is happening everywhere! Check out the great journalism covering the theft of black-owned land in Mississippi with the Great Land Robbery (if you want more on that topic, see also a related story in the Nation here about another part of the south where land is also being stolen from black owners). Funny how some of this echoes the current theft of homes in Brooklyn owned by black families that Kings County Politics and the Brooklyn Eagle has been reporting on. Those Brooklyn thefts took place under Alica Glen's watch. Tired of her smugness as a self-declared member of the so-called "meritocracy" that does the bidding of the financial class? Comfort yourself with some great analysis in "How Life Became an Endless Terrible Competition. And while you're at the Atlantic's site, look for Franklin Foer's new article in the November issue entitled "What Jeff Bezos Wants: His Master Plan and what it means for the rest of us." Excellent related writing by Foer covering his take on Silicon Valley Masters of the Universe can be found here and here. Harper's also has had a few winners, particularly this one, a roundtable discussion by five notable lawmakers and scholars (including anti-corruption author Lawrence Lessig) "Constitution in Crisis."
---
Correction
Last week we reported that the Manhattan Borough President maintained a lobbyist from Capalino on Community Board 3. That was a typo. It was Community Board 6! Our apologies.
---
Donate to Humanscale NYC
---